Are You Ready For A Deep Dive
Into Your True Self and Connect With Nature Spirit and
Magick?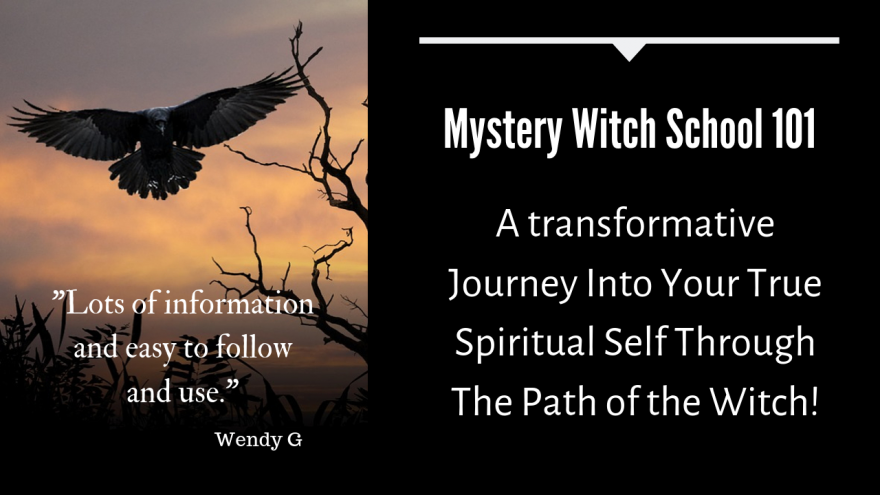 Finally, get started on the

Wiccan Path

without the frustration of having to figure it out all by yourself.
Do You Want To Practice Wicca Yet ...
You don't know where to start?
You feel confused by all of the practices you need to know and learn?
You're afraid of getting things wrong and not getting it right?
You want to go beyond spells and magick and experience a deep connection to who you really are, but you don't know how to do it?
You need guidance and you're sick of googling all of the time?
You want to learn from a mentor you can trust?
Find out more about how you can finally get started with your witchcraft practice and bring more connection, joy and magick into your life!
Find Out More About Witch School 101!
---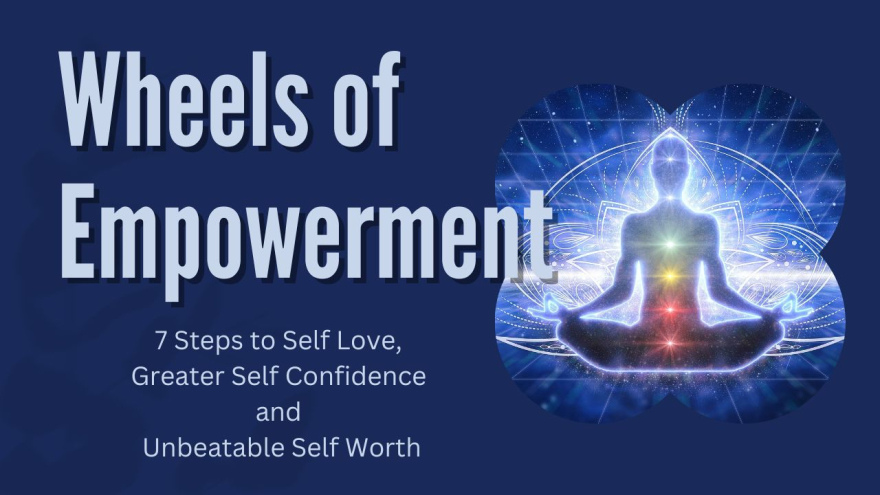 CONQUER what's really holding you back from FULLY LIVING LIFE with JOY, PEACE and an EMPOWERED SENSE OF SELF without the frustration of trying to work it all out on your own!
You Want to Feel More Connected to Who You Truly Are and Experience More Harmony in Your Life But:
You don't know where to start?
You've been on the magickal or manifestation path for a while and you find you still have blocks to feeling deserving and worthy of the things you truly want in life?
You've been on the spiritual path for a long time and still feel like something is missing?
You want to step into your true potential and fully express yourself on all levels but no matter what you do you just can't remove the self-doubt that is holding you back.
You know that you came here with a purpose but no matter what you do you just can't figure out what that is?
The Wheels of Empowerment is a transformational course that will connect you with your true self and release those subconscious blocks that have been stopping you from fully living your potential.
---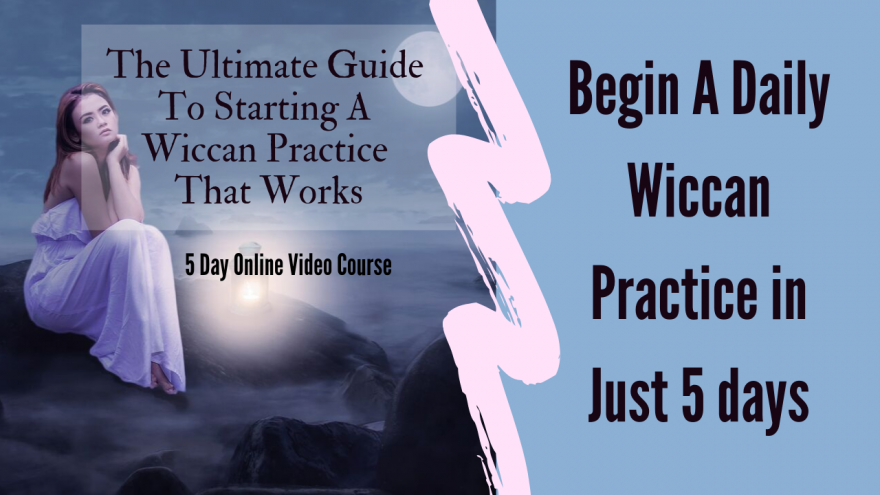 5 Days to a Wiccan Practice That Works!
Easy Online Video Course
Do you want to start a Wiccan practice but don't know where to begin?
Are you feeling frustrated, stuck and unsure of what to do even though you've spent hours reading and googling through all of the information out there?
Do you hesitate to create a daily practice because you feel you don't have enough time or the right tools?
What if you had a roadmap and someone to take you by the hand and lead you step-by-step through a simple daily practice that you can do in under 15 minutes a day without the need of anything except yourself?
How would that make your spiritual development easier?
Over a 5 day period, I will take you step-by-step through a simple process you can do every day to get you started on the path of the witch.
Find Out More About The Ultimate Guide To Starting a Wiccan Practice That Works
---
Testimonials
"Sandra is very knowledgeable and always willing to lend a hand. Lots of great information regarding Wicca and the practice of Magick" Danielle D
"Holistic worldview guidance mixed with pragmatic solutions. Exactly what I love!" Roseanne, C
"Thank you, Sandra, For introducing me to the internal voices from my dysfunctional past, I understand now where they came from ...and recognise their ability to sabotage my progress. You have helped me rewrite the script for that voice ...now firmly on my side and full of encouragement. Our sessions have given me a dawning sense of potential and hope for the future in my new venture." Megan M


Terms and Conditions Disclaimer