The Magick of an Abundant Universe
If you want the Law Of Attraction to work for you without all of those limiting beliefs holding you back then keep reading…

Are you trying to manifest more money, a better career or love relationships into your life but can't get past what seems to be an invisible wall of resistance?

If so, you're not alone. In fact, most people who try to bring the principles of co-creation and manifestation into their lives struggle to make it happen. And if you're like most of them, you've tried all the normal mindset "hacks and re-frames": affirmations, positive thinking and creative visualisation. While these all have a place in manifestation, they have fallen short in dealing with the main cause of most of your failures.

So, what can you do about it all?

In Tapping Into Abundance: How to use EFT Tapping With The Law of Attraction to Change Your Mindset and Turn Your Life Around, Sandra Inman presents a very simple process. She guides you through a step-by-step program that teaches you how to use EFT (Emotional Freedom Technique) or Tapping, to release and eliminate limiting mindset blocks once and for all.

Looking at how your beliefs affect your behaviour and the quantum research surrounding energy and emotions Sandra opens your eyes to just how transformative tapping can be. She then provides you with processes that can lead to real change.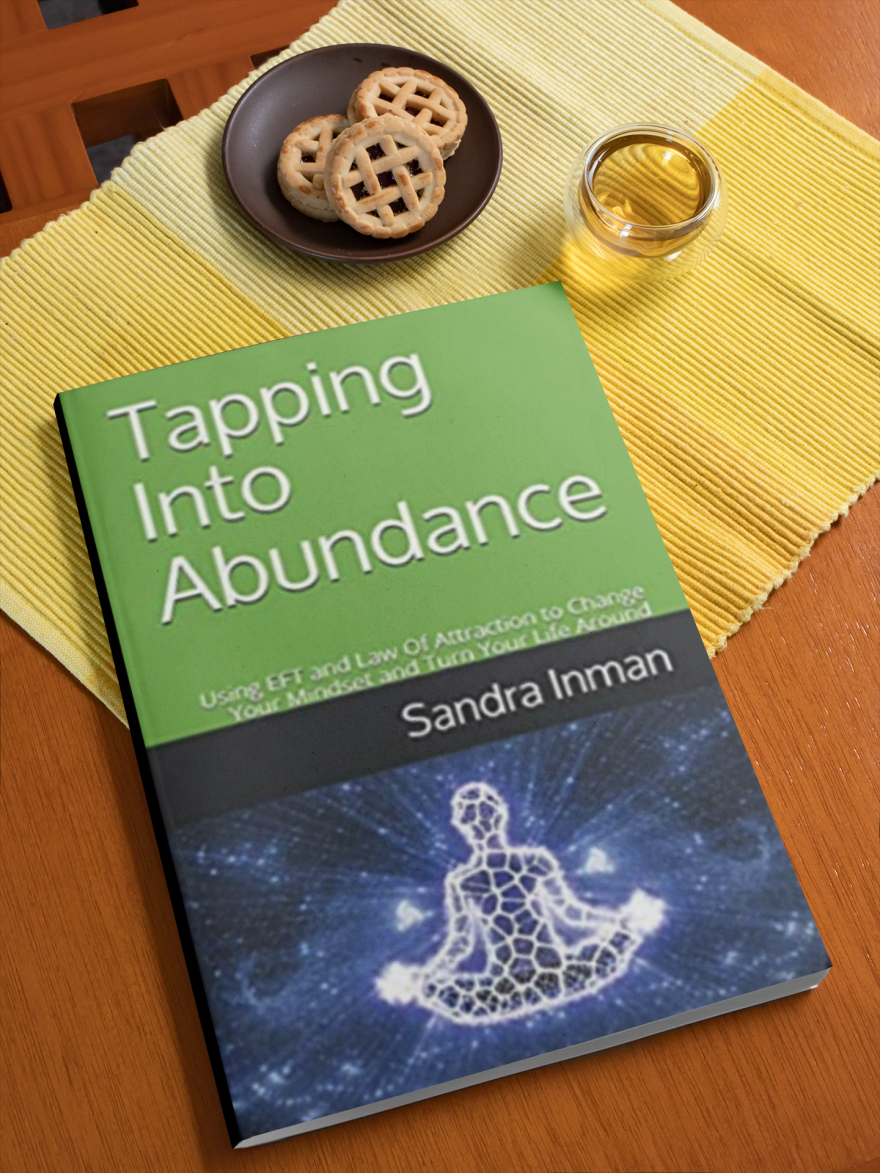 Sandra takes you on a journey that begins with what you want to manifest into your life right now. She teaches you how to use tapping to address the limiting beliefs and emotional discomfort that come up for you when you think about your dreams, goals and desires. As the journey continues, she helps you move to the deeper issues that created that invisible wall of resistance in the first place.

With easy-to-follow exercises and tapping scripts, Sandra helps you break down the walls of emotional pain and the underlying beliefs and vows that are causing this pain. She also addresses key blockages that you may not think you have.

At the end of this program you will:

• Understand your own magnetic ability and how to increase its effectiveness.
• Discover your blocks to manifestation and skillfully eliminate them.
• Access the power within you that directs the universal energy toward your goals.
• Know yourself and what you really want from life.
• Fast track your ability to live the life you were born to live by following a simple 5 step method.

After reading this book, you'll not only understand what's been preventing you from successful manifestation but also how to achieve complete and lasting freedom from those unpleasant beliefs that have been holding you back from fully stepping into your power.