7 Steps to Self Love, Greater Self Confidence and Unbeatable Self Worth
CONQUER what's really holding you back from FULLY LIVING LIFE with JOY, PEACE and an EMPOWERED SENSE OF SELF without the frustration of trying to work it all out on your own!
with this transformative Step-by-Step Chakra and Shadow Work Program
You Want to Feel More Connected to Who You Truly Are and Experience More Harmony in Your Life But:
You don't know where to start?
You've been on the magickal or manifestation path for a while and you find you still have blocks to feeling deserving and worthy of the things you truly want in life?
You've been on the spiritual path for a long time and still feel like something is missing?
You want to step into your true potential and fully express yourself on all levels but no matter what you do you just can't remove the self-doubt that is holding you back.
You know that you came here with a purpose but no matter what you do you just can't figure out what that is?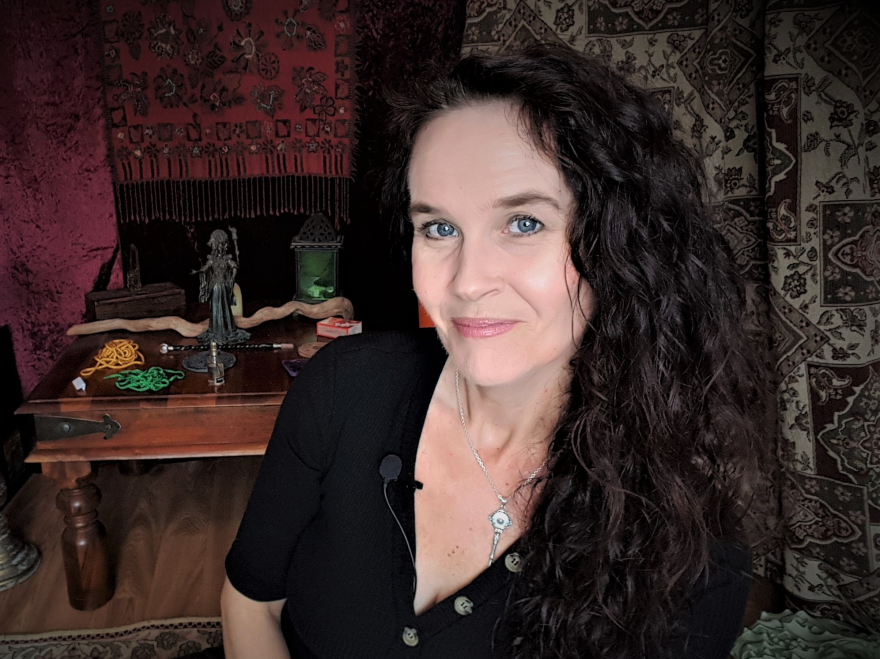 Hi, I'm Sandra Inman and it's my mission to help you connect to who you truly are, take back your power and create the life you want to live.
I've been a witch for almost 30 years and an EFT Tapping Practitioner since 2016. Through tapping, I help people release the energy blockages in each chakra that has been stopping them, all their lives, from fully expressing who they are in the world with love, joy and creativity.
During this time I've worked one-to-one with amazing people, who have bravely opened the door to their unconscious and journeyed into the deepest parts of themselves. These doors have led to awakenings of self-love, self-worth and Inner Power which has transformed their lives.
Recently, I decided that the time had finally come to put all of my knowledge and experience into an easy step-by-step program that can help you unleash your full potential and take your spiritual practice to a whole new level.
This way you don't have to waste time reinventing the wheel and spending years trying to figure it all out on your own.
By guiding you through deep inner healing within each of the 7 chakras, I want to teach you how you can deepen your spiritual practice and experience greater self-knowledge, confidence and self-worth.
I know a lot of spiritual and magical people who already have a practice but continue to search for more and more knowledge. It's like something is still missing but they can't quite put their finger on it or know where to find it if they did.
You see when it comes to creating a life full of joy and meaning most of them are looking outside of themselves for the answers.
They do some or all of the following:
Google more and more information about spirituality, self-development, magick and the law of attraction in the hope that more knowledge will fill the gap.
Buy more and more books in the hope that the next one will be the missing link.
Look for another new group to join because someone else may have the answer they've been looking for.
Explore more advanced spiritual, manifestation or magickal practices in the hope that they'll fill the empty space within.
After searching for years they finally give up and cease practising altogether.
But This Deeper Connection Is To Ourselves!
The only way we can confidently connect to and express our true selves is to go within and release the beliefs and energy blocks that keep our true essence shackled and oppressed.
When you go within you...
Discover who and what you truly are - a powerful and loving spiritual being.
You begin to trust yourself more and dance with the "flow" of your life's mission.
You realize why you came here and begin to fully embrace your true potential.
Feel more connected to nature, spirit, and the magic in life.
Your life takes on a whole new wonderful meaning.
You enjoy an empowered sense of self.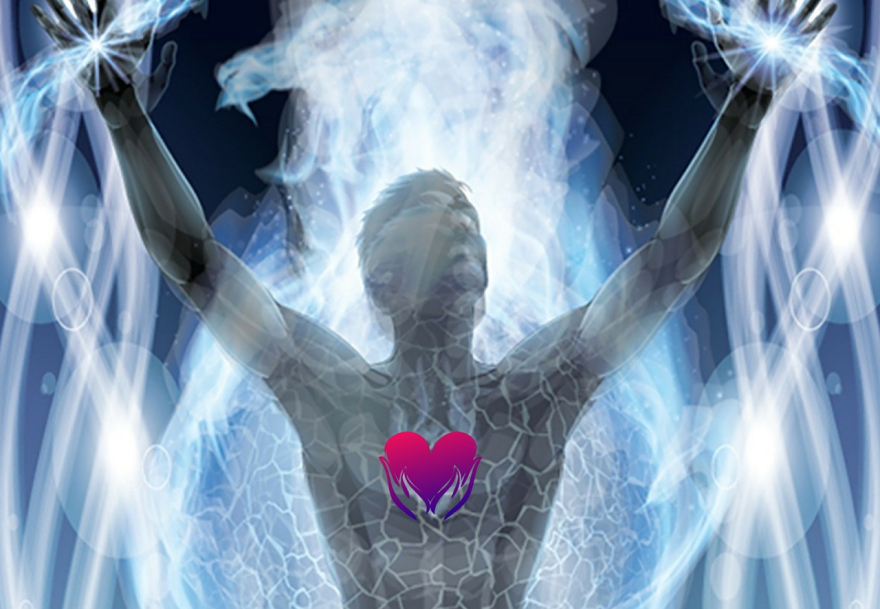 Success Story From Our Students
"Combining Tapping with the Chakras opened me up to a whole new way of knowing myself. I discovered beliefs I never knew were there. I'm definitely feeling more confident with trusting myself and know that I'm on the right path for me." Judith Richardson - USA
"I've been a tapping coach for years now and was surprised to find that the chakra work actually took me to places I'd thought I cleared but hadn't. I was so blocked in my root and throat chakras. I am grateful that I dived into working with Sandra in this way." Tanya Barry - Australia
How Combining Chakra Balancing, Energy Psychology and Shadow Work Transformed My Life From Crippling Self-Doubt and Unworthiness to Greater Confidence, Self Worth and Inner Peace.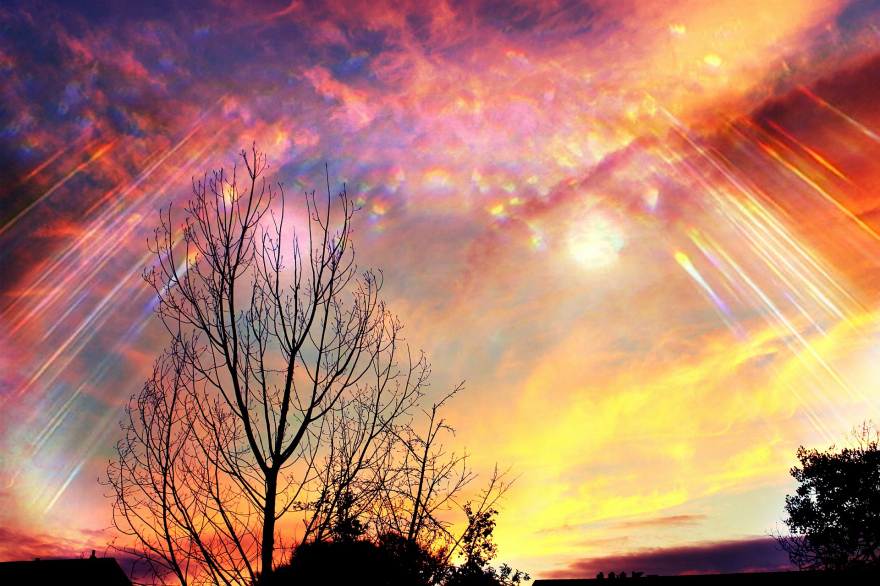 It wasn't that long ago that I was just like those people, searching for new groups, new magickal and manifestation techniques and new spiritual traditions in the hope that I could fill what was missing inside of me...
The only difference was that I knew that the answers were inside of me all along. I just didn't know how to access them.
When I first came across Wicca, I felt like I'd come home. I was so relieved to find a spirituality that honoured the divine feminine as well as the masculine.
I love the way that Wiccans honour the earth and connect to the essence and energies of nature.
Plus, I felt the potential for creating the life I wanted to live through practising magick and establishing a soul connection to the Universe.
I read whatever I could get my hands on. I joined a Coven. However, I soon discovered that the books and my High Priest and High Priestess could only teach me so much. Something was missing.
I still felt self-doubt, I still felt a terrible lack of self-worth and I certainly didn't love myself very much.
So I journeyed away from the craft and explored Buddhism, Sufism and various other High Magickal Traditions. I explored shadow work using Gestalt, Cognitive Behaviour Therapy and Inner Child Therapy.
Although I learned a lot about magick, spirituality and shadow work from these traditions, I still felt the same old self-doubt, unworthiness and lack of self-love and acceptance.
It wasn't until 2016 when I finally discovered EFT Tapping that I began my shadow journey. EFT is short for Emotional Freedom Technique, a form of energy psychology that uses the Chinese meridian points to help us release limiting beliefs and emotional blocks that keep us stuck and disconnected from who we truly are.
This totally changed my life and I wanted to use this technique in conjunction with the balancing work through the chakras to help other people transform their lives and deepen their connection to Self, Spirit and their spiritual practice.
That's When I Created Wheels of Empowerment.
The 7 Wheels of Empowered Wisdom
I wanted to create a practical course that goes beyond conventional Chakra Balancing practices and Shadow Work.
Why?.... Because at each chakra level we carry limiting thoughts, beliefs, vows, and emotions that block our energy leading to health problems, relationship issues, and even financial difficulties.
Through my own shadow work experience, I realised that what helped me really find that Missing piece, the true connection to myself, nature, and Spirit was by releasing the limiting beliefs and perceptions that I had about myself and the world.
My coven experience couldn't do it. My experience with Buddhism and Sufism couldn't do it. All of the magickal knowledge I'd collected over the years couldn't do it.
You see, even though I had a lot of experience with magick and meditation practices, I still felt like something was missing.
It wasn't until I began to work through each chakra and address all of my beliefs and energetic assumptions about myself and the world at each chakra level that I found that what I thought was missing was there all along.
When you feel so much self-doubt, and unworthiness, and believe that you're not good enough it's very hard to connect to you true divine self, and nature and confidently enjoy your life.
What I've created is a transformational course where over a 4 month period I take you by the hand and lead you step-by-step through each of the 7 chakras where you will discover and release hidden beliefs, energetic assumptions and perceptions that are sabotaging your joy, peace and sense of connectedness to Spirit.
Now Let me ask you a question...
What if you could have more confidence, self-trust and, self-love?
What would your life be like?
More inner power?
More freedom?
More creative expression?
More joy, peace and happiness?
More fulfilling relationships?
More divine connection?
More fulfilling work or career?
More forgiveness of yourself and others?
More connection to your life purpose?
More peace?
The possibilities are endless!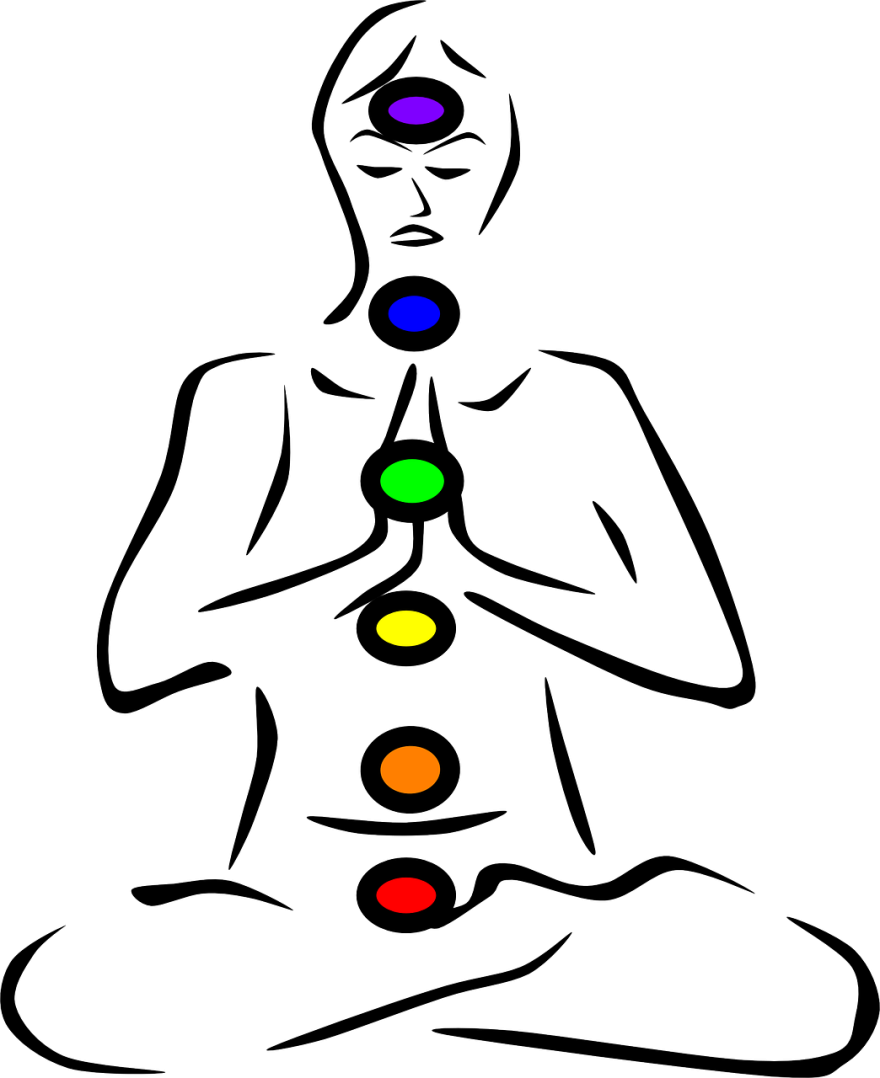 The good news is… there is actually a practice you can follow to create the
Self-Love, Confidence and Unbeatable Self-worth that you want
Introducing Wheels of Empowerment
The 7 Wheels of Empowered Wisdom
Here are the 3 key elements which make this practice so transformational.
1. Discover
We begin the balancing process by discovering what beliefs and feelings are energetically causing blockages in each of the 7 chakras. Once we've identified them we can begin to release and clear them. We do this through powerful imaginative processes and journaling experiences.
2. Release and Heal
Once you realise what beliefs, vows, and energetic assumptions are standing in your way of fully living your life with confidence, joy, and happiness you begin the amazing transformational journey into your psyche.
This is where you discover how many of your beliefs were originally created to keep you safe when you were a child and adolescent. Now that you're an adult and ready to express your creativity and brilliance in the world, these beliefs are no longer helpful and may even no longer be safe.
Honestly, most of what we believe about ourselves and the world is borrowed or learned from other people.
I'm going to teach you a very powerful technique that can help you dig deep into your reasons for staying stuck and blocked at each of the seven chakra levels.
This powerful technique is called Emotional Freedom Technique (EFT) or Tapping, a form of energy psychology that uses the Chinese meridian points to help us release limiting beliefs and emotional blocks that keep us stuck and disconnected from who we truly are.
Once you begin to unblock yourself from the shackles of false beliefs and assumptions you'll begin to notice positive changes happening in your life.
The activities I'm sharing are the same ones I've used to help me become more confident and empowered in my life and I can't wait to share them with you.
3. Awaken and Transform
Through meditations, sacred practices and mantras, you'll be completing the chakra alignment process and reinforcing the new beliefs of confidence, self-love, self-worth, and trust that form the basis of your happiness and joy moving forward.
This is one of my favourite aspects of the process.
The Meditations are designed to align your chakras with mantras, chakra imagery, and hypnotic suggestions to reinforce positive self-beliefs.
We'll also be incorporating spells, rituals, and guided meditation processes to help you align with the 4 elements, planetary correspondences, and energetic work that help you fully experience how each chakra functions in your body and in your life.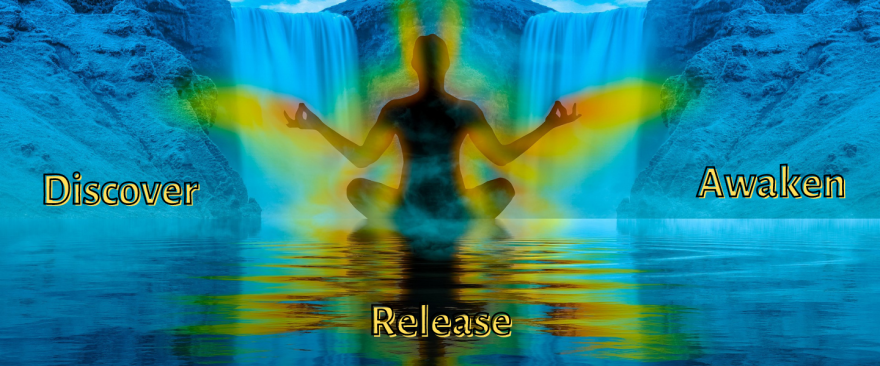 3 Reasons Why Combining Tapping, Meditation and Sacred Rites Is Better Than One Single Method Alone to Realign and Balance Your Chakras.
1. You Can Avoid Many of the Emotional Effects of an Energy Healing Curve
No more emotional roller coaster when you start working on a blocked chakra. Many people experience a "healing curve" when they begin to clear out energetic blockages during standard Chakra work. This healing curve can result in emotional turmoil and physical exhaustion.
The EFT Tapping process helps you deal directly with all of the outdated beliefs and vows that are at the root of any emotional pain as well as calm the nervous system. This way you can avoid intense emotional and physical symptoms of the energetic clearing.
Once the blockages are cleared it's simply a matter of reinforcing helpful beliefs and letting go of any residual energy blocks through mantra and energy work.
The first step in all of the modules begins with journaling and tapping to clear away the blockages where they actually start - with perceptions and beliefs.
2. You'll Have A Selection of Powerful Processes and Practices That Address Common Energetic Blocks in Each Chakra
This course has everything worked out for you. All you need to do is follow the processes and practices.
Everything you need to know to help you connect to each chakra is included in the 3 tiered processes of discovery, releasing, and transformation.
3. You'll Learn Fun Rites and Spells That Are Laser Focused On Helping You Connect to Each Chakra's Energy and Function
Wheels of Empowerment has 8 modules that are delivered to you every two weeks over the course of approximately 4 months.
Each module covers a specific chakra beginning with the root chakra all the way up to the crown chakra.
The modules are designed to help you become aware of what your mental/emotional blocks are, clear them away, and then reinforce positive helpful beliefs so that the limiting ones can't come back. You also get to celebrate and continue to balance your chakras through fun spells and rituals that you can do on a regular basis if you wish.
Plus...
You Get To Ask Me For Help And Guidance Along The Way
You don't have to figure things out for yourself. I'll be available to help you when you get stuck via Question and Answer Forms included in your course membership website.
You'll have the benefit of my experience to help you know what to tap on and how to release tough blockages that may be difficult to release otherwise.
You'll Be A Part Of A Community Of Like-Minded People On The Exact Same Journey As Yourself
When you enrol in Wheels of Transformation, you'll immediately be invited into the Academy Facebook group where you get to share posts and meet like-minded people.
Plus as a bonus, I'm inviting you to join the Mystery Witch School Academy's New Moon Rites which we hold over Zoom once a month.
Here Are The 3 Most Frequently Asked Questions - Answered
Question 1: How Much Time Does It Take To Work Through Each Module?
Each module will be delivered to you every two weeks. You'll get the entire two weeks to work through all of the learning materials and activities.
The materials are a mix of a little theory and a lot of practical work. For most modules, you'll only need to spend half an hour on the theory and then divide the practical work up over two weeks.
I've deliberately designed this course to be low on theory because Chakra balancing is something you have to do to get results.
I do recommend you do the meditations daily to reinforce the higher vibrational alignment.
Question 2: What If I Can't Get Through All Of The Exercises in Two Weeks?
This is easy – you go at a pace that suits you.
Of course, you can take longer to work on each module but I urge you to not spend too much time on one chakra.
Once you've fully paid for the course, it's yours to keep for the life of the course. And right now, I intend on making this course available for many years to come.
This means that you can take 9 months or 1 year or more to complete the course.
Question 3: I've Never Done Tapping Before, Will It Work For me?
Absolutely!
I will guide you through the tapping process and show you how you can make tapping work for you.
I've organised the lessons and modules in a way that teaches you more and more about how you can get the most out of tapping.
You also have me to help you along the way.
What is the Wheels of Empowerment & What Do You Get From It?
Well, I'm glad you asked…
The Wheels of Empowerment is the step-by-step practice
...To liberate your True Self so that you fully live your life the way you want to live it.
I've used these practices to liberate my own True Self.
You can do this now and start tapping into your own self-love and self-worth right NOW!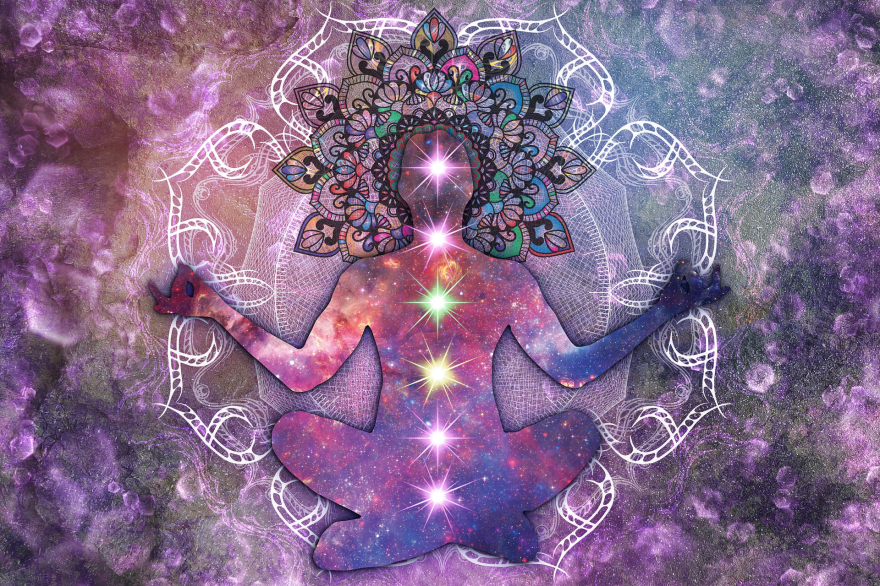 3 Essential Ingredients You Need Achieve Self-Love, Greater Self-Confidence, and Unbeatable Self Worth
…
1. A Step-By-Step Process Through the 7 Wheels of Empowered Wisdom
Module 1 – Discover what the chakras are and how they integrate with your thoughts, feelings, and body.
Meet the shadow self and learn how your ego is programmed to act in ways that may have once kept you safe but no longer work for you and why.
Begin the tapping process to release preliminary doubts you may have about your ability to do this chakra journey.
Module 2 – The Root Chakra – This is the beginning of your chakra journey where you learn how the root chakra sets the foundation for the entire chakra system.
In this module, you begin to turn self-doubt into self Trust
Module 3 – The Sacral Chakra - Discover your desires and raw creative energy.
Understand your desires and how you judge yourself so that you can turn shame into self-acceptance.
Module 4 – The Solar Plexus Chakra – Reclaim your Inner Sovereignty.
Tap away the guilt that keeps you feeling small while you confidently grow into your inner power.
Module 5 – The Heart Chakra - Forgive Yourself and Release Stuck Grief.
Open your heart by clearing away past hurts and past losses so that you can joyfully love yourself and others freely and safely.
Module 6 – The Throat Chakra - Speak Your Truth and Create Your Life
Your throat chakra speaks the truth of all of your lower chakras. It's now time to speak the truth of your gifts and shine your light into the world.
Module 7 – The Third Eye Chakra - Clear your Visionary Site and See a Broader Perspective
As you balance your lower chakras you obtain more clarity of vision of yourself and your world. Amazing ideas and opportunities can begin to manifest.
Module 8 – The Crown Chakra - Let Go Of Your Battle with the Divine and Discover Who and What You Are.
Believe it or not, we can have beliefs about divinity that can stop us from truly shining our light in the world. In this module, you will clear old beliefs about God and the divine that may have prevented you from fully engaging in your spiritual practice and expressing your divine self.

I created this entire program myself based on the same steps and strategies I've used for myself and others so that we can fully step into who we truly are.
2. Tools And Examples
You'll also get all the secret tools & resources I've personally used in my own practice.
Everything from...
Journalling exercises that help you deep-dive into your true thoughts and beliefs

Guided Audio Meditations to help you ground, meditate and reinforce the positive beliefs that you unleash about yourself during the tapping sessions.

Written guides with all of the rituals, spells and correspondences that will support your healing and help you connect and balance each chakra.

Tap-a-long audio recordings to help you heal at each chakra level.

Written Tapping Scripts for each recording so that you can tap along with or without the audio recordings.
Get all the tools & resources you'll need in order to align your chakras with ease.
I have gathered these tools over the last 6+ years and today I'll just hand them to you on a silver platter. You'll also get a full walkthrough and breakdown of how to use all these tools in order to get the absolute best out of them.
You'll see me put these tools into action so you know exactly how to do it.
3. You Get To Ask Me For Help And Guidance Along The Way
You don't have to figure things out for yourself...
... at the end of every module is a discussion form where you can email me questions and discoveries that you have made.
You'll have the benefit of my experience to help you on your journey so you don't have to go reinventing the wheel and making mistakes you don't need to make.
4. Join A Community Of Like-Minded People
It's not just about information…
But you'll also have access to a group of like-minded students on the same journey as you. People who are taking the shadow journey and discovering their inner selves just as you are.
You can lean on them and ask questions whenever you feel stuck by joining the Mystery Witch School Academy Facebook Group.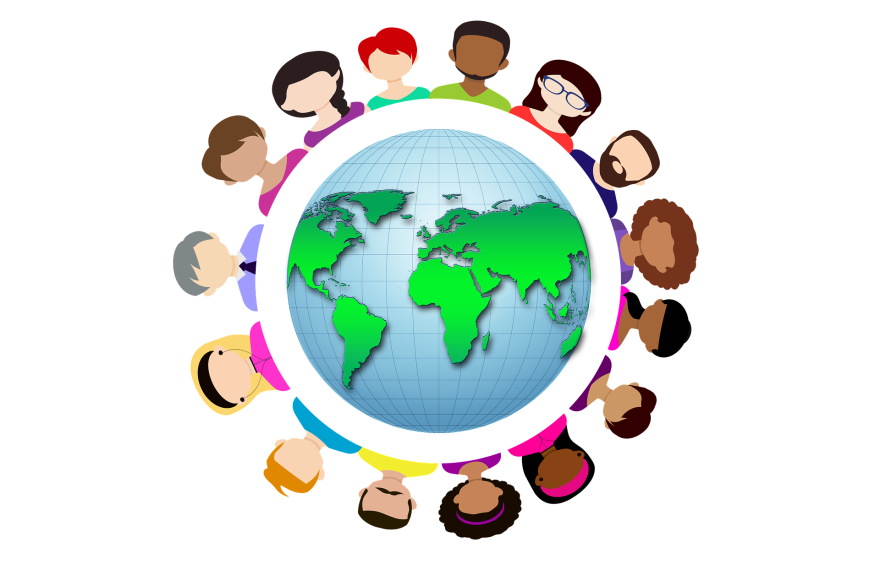 Bonus
Join Monthly New Moon Celebrations with The Mystery Witch School Academy
As a Wheels of Empowerment member bonus, you'll be invited to attend the Mystery Witch School Academies New Moon celebrations every month.
Come and join us Live once a month via Zoom when we celebrate the New Moons, journey with guided meditations, and engage in communal discussions.
This is Chakra Alignment made easy and the best thing is, you don't have to do this all alone you'll have me and the Wheels of Empowerment community to help you every step of the way.
Testimonials
"Whether you are a beginner starting out on your journey of healing, self-actualisation and self-empowerment, or an experienced adept of energetic bodywork. Wheels of Empowerment is suitable for all. This is an excellent course and platform to help you gain a thorough understanding of the chakra system. It invites you to delve deeper into understanding the subtle bodies and it's processes, connecting body, mind and spirit in a very tangible and practical way. I have been a practising Reiki Healer/Master for 26 years and have never come across such an in-depth and comprehensive course, that is so intelligently congruent and easy to understand. Doing this course was time well spent. I highly recommend this course. If you've been thinking about doing this course. I say go for it. You'll be glad that you chose to do it." Freya C - Australia.
"I had never tried tapping before and was hesitant at first. I couldn't understand how it could work and I have to say I was totally surprised and extremely happy with the results. I feel more confident asserting myself and letting things go that once would have seen me giving in to people and then feeling bad about myself afterwards" Megan Keen - USA
"I've done tapping before but never with an understanding of how it can work with chakras. I was blown away by how much baggage each chakra had in it and how it was affecting my life negatively. Releasing these beliefs has helped me feel so much better about myself and also helped me connect more to my spiritual path". Elizabeth Hannay - Canada
One Payment of $347AUD Or 4 Easy Payments of $97 AUD
So click the button below and fill out your information on the next page:
Pay in Full for $347

Yes! I want to Join Wheels of Empowerment
Or
4 Monthly Payments of $97 (Total Amount of $388)
Yes! I want to Join Wheels of Empowerment
* Prices are in AUD - To calculate the prices in your own currency please click HERE
Terms and Conditions Disclaimer